You can see a history of all client type changes that could have an impact on your billing.
The billing audit log can only be accessed from your multi-client Auvik dashboard. From your multi-client dashboard, you can see a history for all clients and can filter the results by client.
If you want, you can filter this audit list to show only certain records. For more information on filtering, see How to filter data in Auvik.
Multi-client audit log
Audit Log - Billing shows you which clients changed client types and who made the change. Audit log entries only appear for clients that are enabled. If a client type change was made on a disabled client, there will be no audit log entry.
Some client type changes are made automatically. For example, if one of your users changes a secondary MSP from Essentials to Performance, it would force all clients under that secondary MSP to also be upgraded. In these cases, the source of the change is shown as System. 
Click Audit Log in the side navigation bar.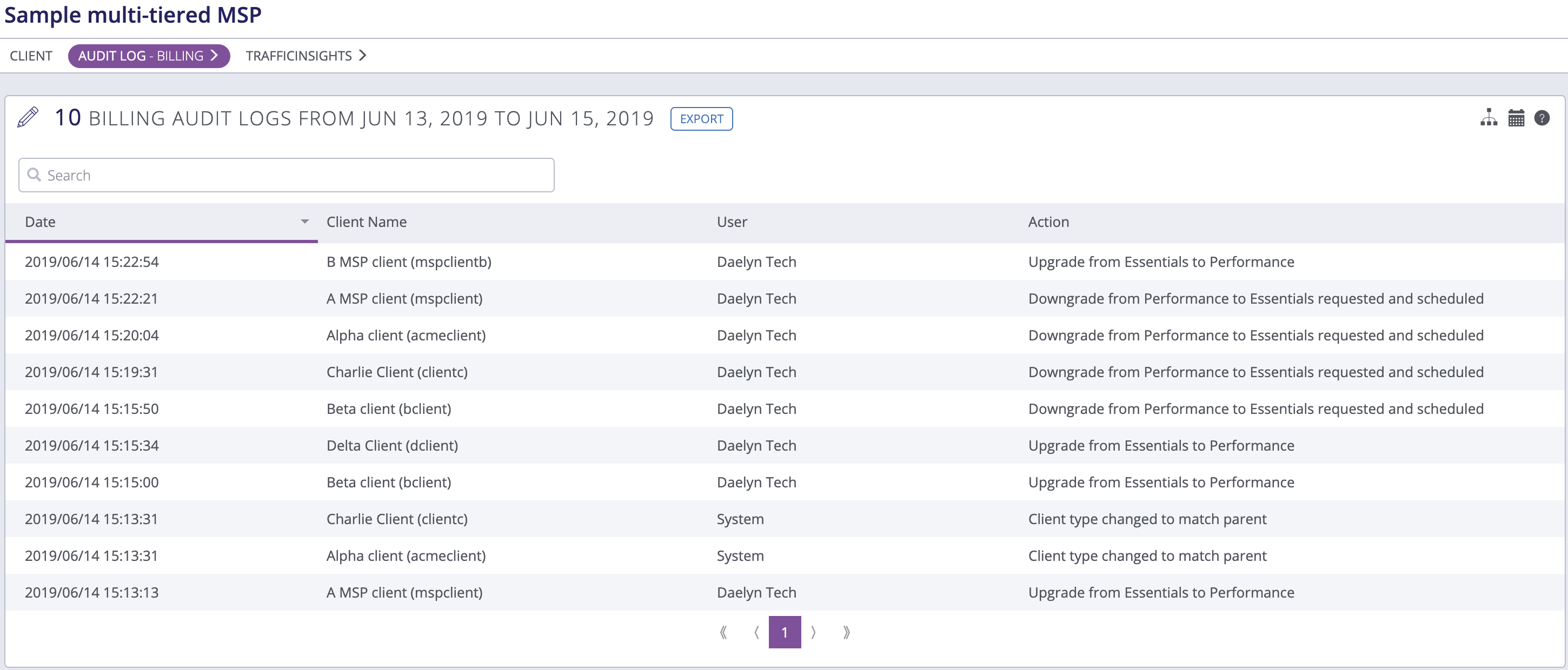 Filter clients
By default, you're presented with a full list of client devices for the last 10 minutes. You can filter by client to narrow down the details presented.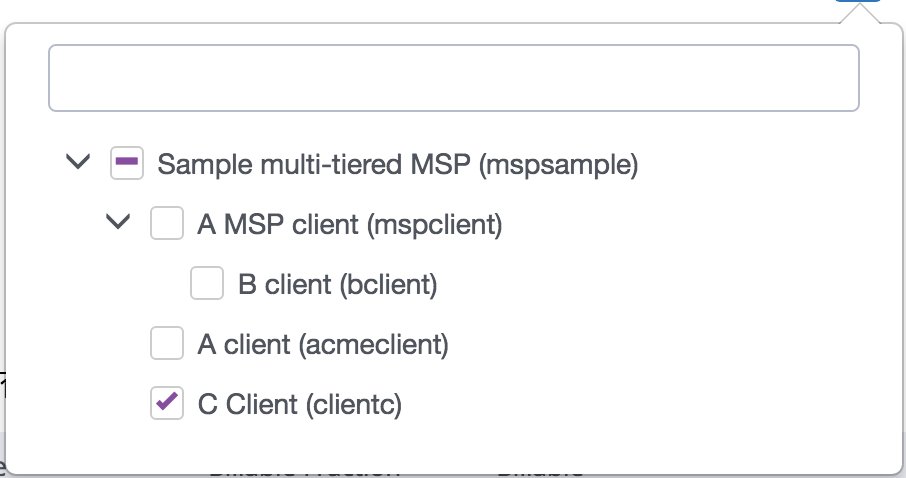 Click the tree icon (
) to filter the list of clients.
For more information on filtering, see How to filter data in Auvik. Uncheck the clients you want to exclude from the list. Once a filter has been applied, the tree icon appears highlighted (

).
Audit period range
The audit records that appear are based on the date range selected. By default, you'll see the last 10 minutes. To see more, click the calendar and select the date range you want.
Click the calendar icon (

).

Select the billing period:

Last 10 minutes

Last 3 hours

Last 6 hours

Last 12 hours

Yesterday

Last week

Last month

Custom range

Click

Accept.
Export audit log
Billing audit logs are exported to a Microsoft Excel spreadsheet (.xlsx). The audit log worksheet contains the following detail:
Date

Client name

User

Action