Disclaimer: When configuring Auvik to back up device configurations over a NAT'd IP address it is important to understand that by changing the default IP you are changing Auvik's default functionality to send device configuration backups to the Collector recognized IP. When changing this IP address, it is strongly recommended that this data be transmitted over a secure connection. If not set properly, through a secure channel, this may lead to backup vulnerabilities which can be leveraged by bad actors. Auvik is not responsible for misconfigured collectors and the use of unsecured connections for this data.
Auvik now has the ability to perform backups of device configurations to a Post NAT'd IP. This improved functionality will allow devices to back up configurations to collectors that are not on the local, routed network of the device. When performing backups of device configurations, the collector simply acts as a data processing engine. The Auvik collector does not store any data. All the data collected is immediately sent to the cloud where it is securely processed and stored.
To be able to do this on a non-routed collector IP, Auvik requires special settings to locate the collector IP. Any Auvik user with an edit access role to the collector has permission to edit the collector backup IP.
To reset the IP for configuration backups:
Go to the client site.

Select

Auvik Collectors

from the left menu.

Select the collector you wish to make changes to, and then select

Edit

.

Select the

Post NAT IP

box and acknowledge the warning about changing the IP by selecting

, Continue Editing

.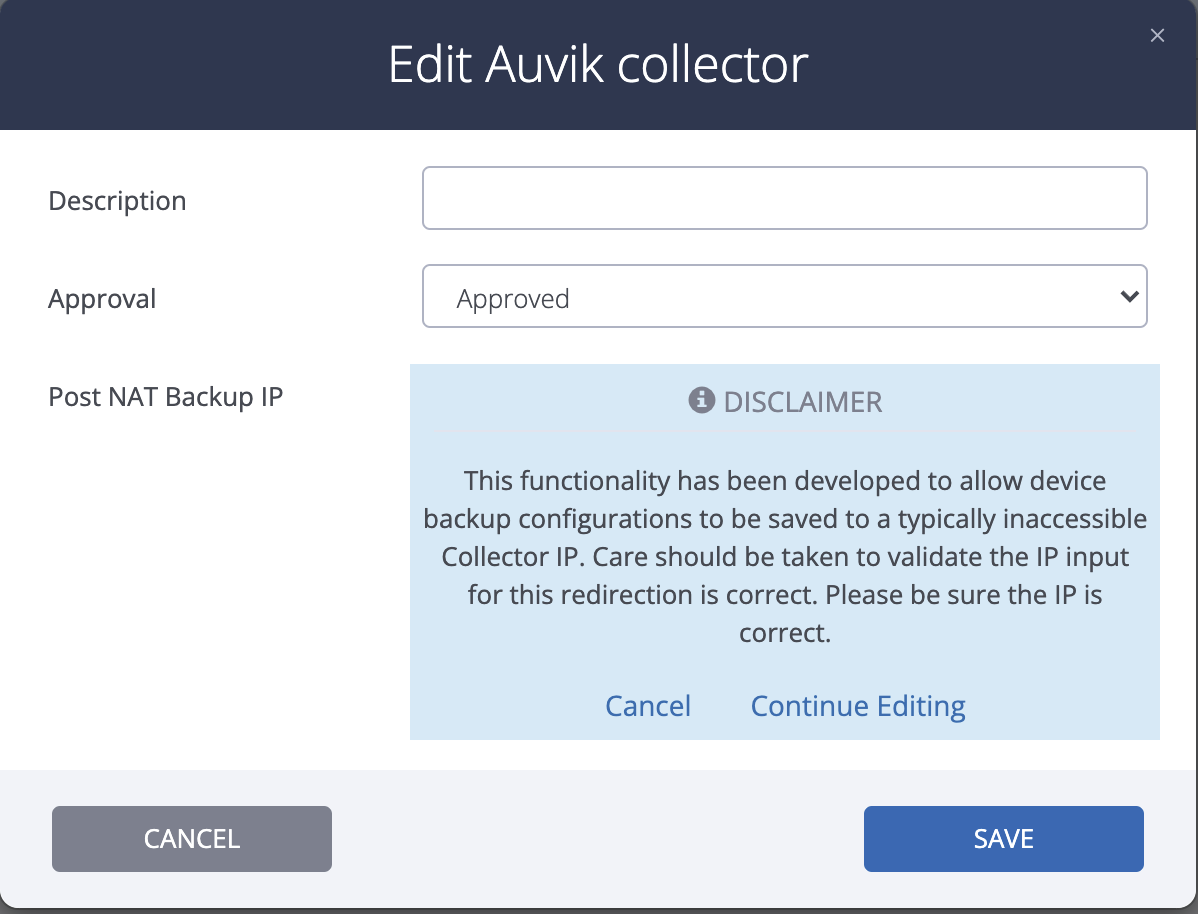 Change the IP to the new desired IP.

Click

Save

.
Once saved, all configuration backups will be directed to the updated Collector IP.