There are two types of Authentication issues that you can possibly see in Power BI related to Auvik.
Auvik user settings related authentication issues:
If you receive a warning prompt similar to this when attempting to load data in Power BI, you're likely dealing with a credentials issue.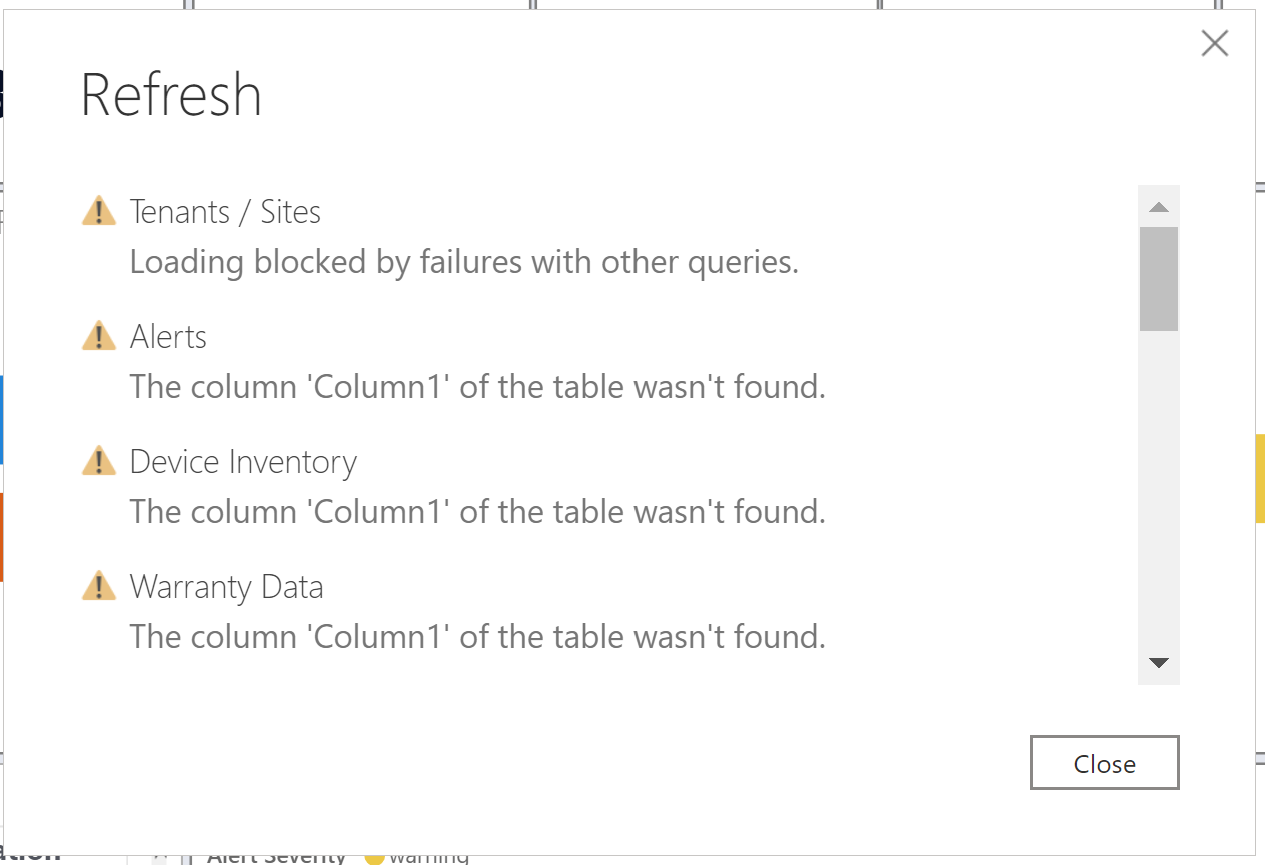 If you're seeing this error, the issue is likely related to your Auvik user settings for the user account being used in Power BI. A user must have Super Admin or API Access Only access to all of the sites being reported on. To ensure your Auvik account is set up to work with Power BI, see Setting up your Auvik user account to be used with Power BI.
Wrong user-name or password (API Key) in Power BI
A wrong password or a wrong API key would have gotten you a warning during the authentication prompt (screenshot below).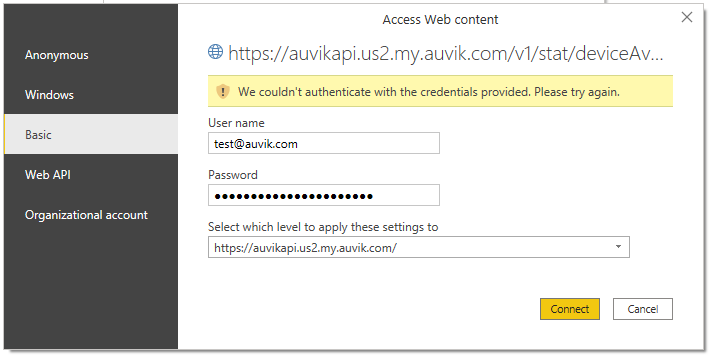 What if I have followed all the steps above, including Setting up your Auvik User Account to be used with PowerBI reference, but still things don't seem to work? For that, we suggest redoing all the steps in the order described in the article: I've followed every step but still I can't get the data to load.