The configuration described below is based on a Ubiquiti access point using the UniFi controller. It will also work for UniFi switches and USGs (UniFi security gateways) using the UniFi controller. It won't work for standalone Ubiquiti devices.
To enable SNMP on Ubiquiti devices using the UniFi controller, you'll need access to the controller's administrative interface.
To enable SNMP:
Open the controller and navigate to Settings> Advanced Features
Click Advanced Gateway Settings
Click SNMP
Toggle Enable SNMP Version 1 & 2C and set a community string
Click Apply Changes in the bottom-right
Once the devices have finished provisioning, SNMP will be enabled. Add the newly created community string to Auvik if you haven't already done so.
SNMPv3
UniFi Controllers will show an option to enable SNMPv3 within Settings> Advanced Features>Advanced Gateway Settings>SNMP. If you don't see the SNMPv3 option, you're most likely running an older software version and may need to update your controller.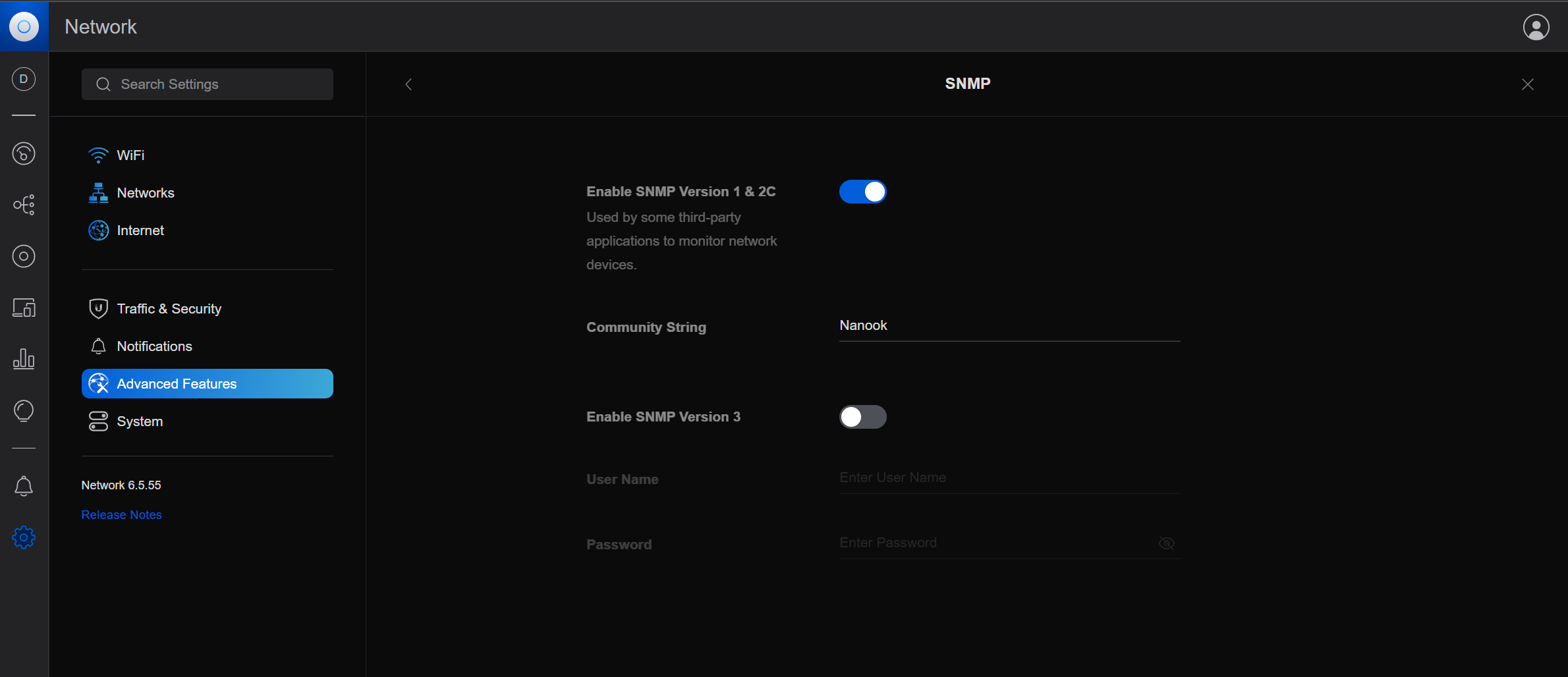 Once you have toggled the SNMPv3 option to On, you'll see the fields where you fill in the username and password. The UniFi UI will show you a single password field. What you enter there will be used as both authentication and privacy passwords, so when you set up the credentials in Auvik you'll need to repeat the same password on both fields.
Also, the UniFi controller won't allow you to choose authentication and privacy protocols. The setting is hardcoded: SHA for auth and AES-128 for priv.
Once you are done configuring the UniFi controller, create the credentials in Auvik, as shown below.