If you have a Dell SonicWALL NSA 2400 series running SonicOS 5.8 or higher, you may notice the following behaviour:
When attempting to establish a remote terminal session to the firewall within Auvik, the connection can't be established.
When attempting to establish a Telnet / SSH session to the firewall outside of Auvik (e.g., from PuTTY), the connection is already in use and a new connection can't be established.
Although these SonicWALL devices support for multiple sessions, the sessions are limited to a single IP address. To establish a connection from a different IP address, you'll need to flush the existing SSH connection.
Log into the SonicWALL's web admin interface. This can be accomplished one of two ways:

From a new browser window, enter the device's IP address in the address bar.
From Auvik, locate and select the device to view device details. Click on the Remote Manage button and select Remote Browser.

From the side navigation of the SonicWALL web admin, select System > Diagnostics.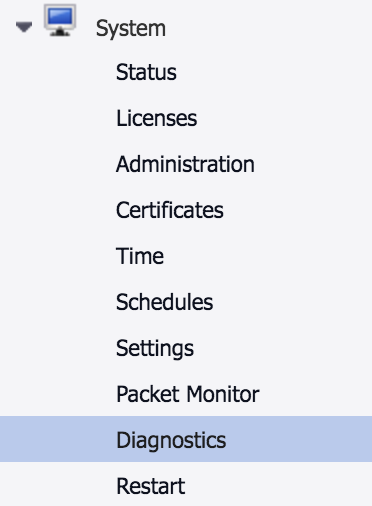 Ensure Connection Monitor is selected from the Diagnostics Tool dropdown.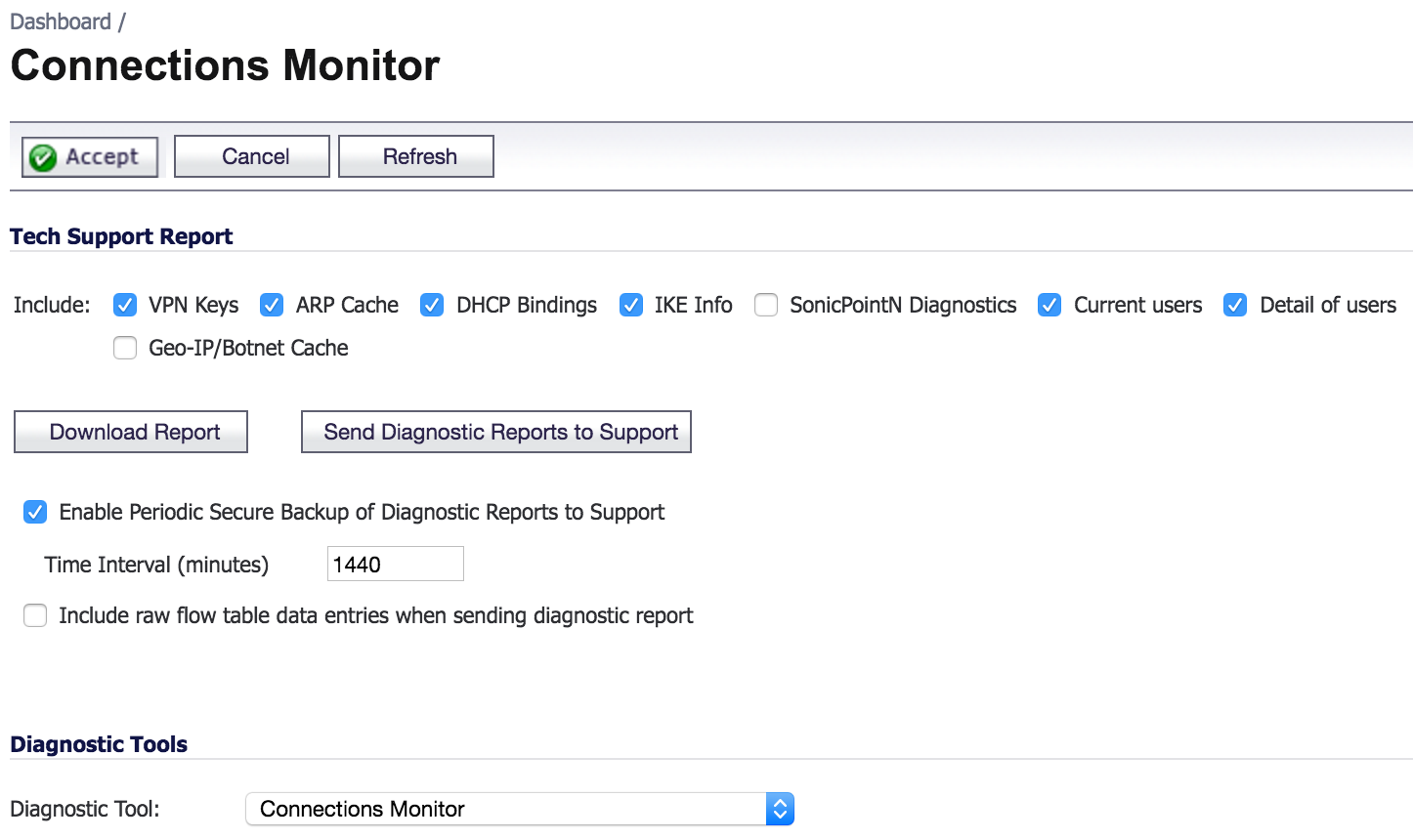 From the list of active connection monitors, locate the row with the Flow Type of SSH.
Click the Flush button at the end of its row.