Auvik requires that SNMP and SSH access be enabled to your SonicWall for the most cohesive monitoring experience. Follow the steps below to enable SNMP and SSH on your device. Note: this process will require you to have administrative access to your SonicWall firewall.
Enable SNMP on the device
SNMP is typically disabled by default on a factory-reset SonicWall device. You'll need to manually enable it. From the SonicWall administrative graphical user interface (GUI):
Navigate to System
Go to Advanced Management

 For SonicOS 6.5 and above, click on Manage
Navigate to Appliance
Go to SNMP 

Check Enable SNMP 
Click on the Configure button
Within the Get Community Name text box, enter a community string you'd like to use. public is the default.
Enable SNMP and SSH on appropriate interface
SonicWalls have per-interface protocol filters that need to be tweaked so Auvik can send and receive queries using SNMP and SSH. Which interface you enable them on depends on which firewall interface is pointing towards your Auvik collector. Consider a couple of scenarios:
Local Connection to the SonicWall
Your collector is sitting on a virtual machine that reaches your SonicWall via a LAN port (say, X0). In this example, you would enable SNMP and SSH on local interface X0.

Navigate to Network
Go to Interfaces from the left-hand side panel

For SonicOS 6.5 and above, click on Manage

 

Navigate to Network
Go to Interfaces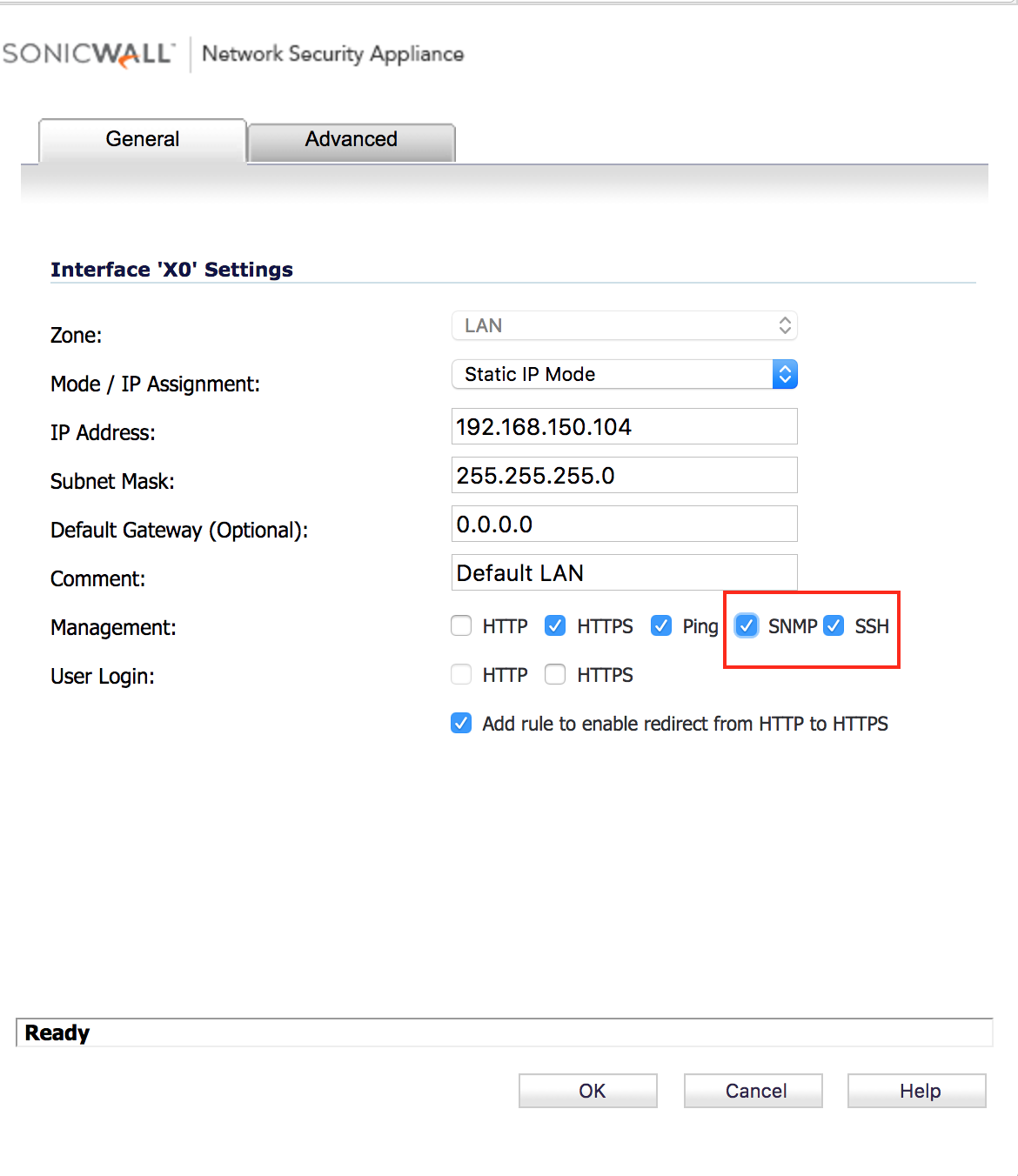 Within the Interface Settings table, configure the LAN-side interface that's pointing to the Auvik virtual appliance by clicking the pencil icon on the right-hand side of the row (in our example, X0).
Within the pop-up menu, in the Management section, check off SNMP and SSH
Click OK
Remote Connection to the SonicWall (Multi-Site)
This is a multi-site setup. Your Auvik collector is deployed at your main site, and you'd like it to scan a remote site's SonicWall connected via VPN. You would enable SNMP and SSH access on the appropriate VPN policy that your collector's traffic would pass through.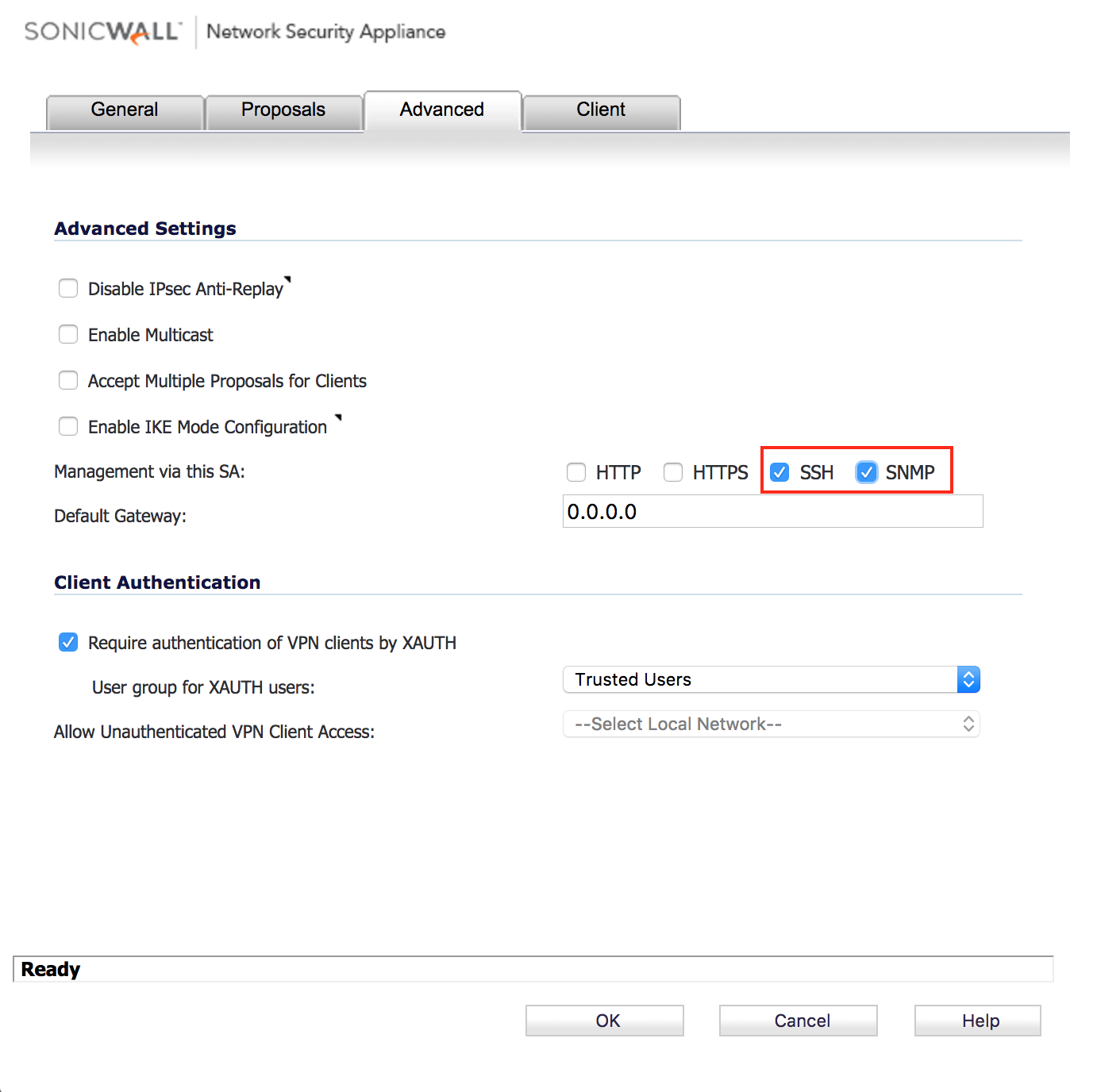 Navigate to the VPN tab
Click Settings
Click the Configure button for the appropriate VPN policy.
A pop-up window with four tabs should appear. Click the Advanced tab.
In the Management via this SA section, ensure SNMP and SSH are checked off
Click OK
Add new SNMP and Login Credentials to Auvik
Add the newly created community string and SSH login credential to Auvik if you haven't already done so.
On the next discovery cycle, you'll now find rich monitoring information and alerting enabled for your SonicWall firewall.