Edits to a device are limited to the device name, device type, and management status. If you change the device name or type from what was originally discovered, you can always change it back by selecting the reset (

) button next to the appropriate field.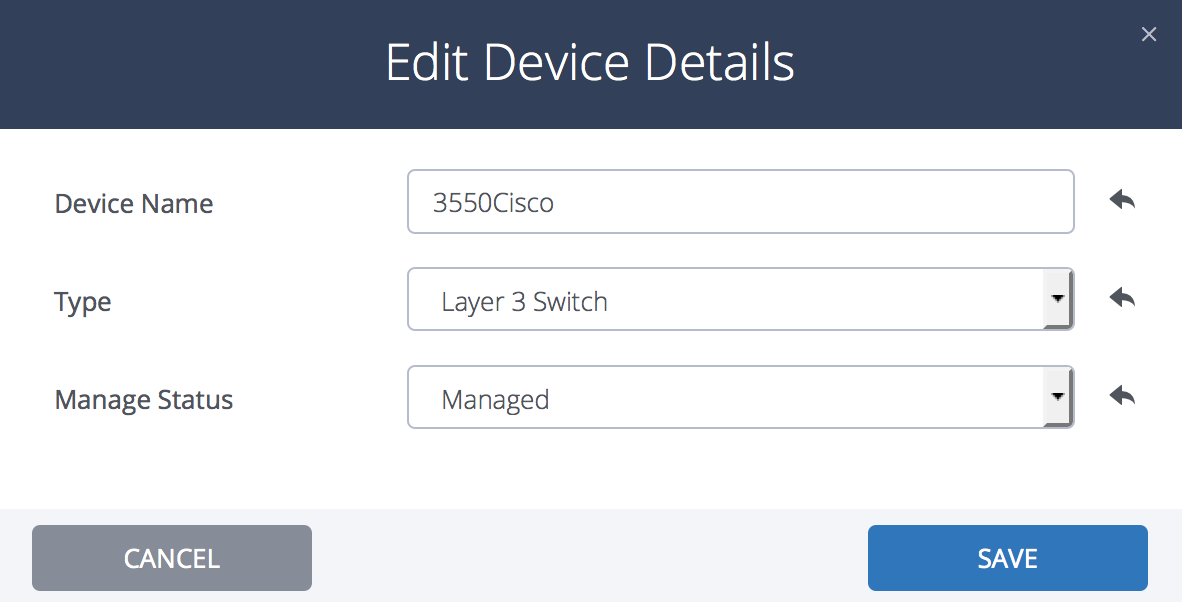 From the dashboard of a device, click the Edit button.
Make your edits.
Click Save.
You can also edit device details from Discovery > Manage Devices for a single device or multiple devices.