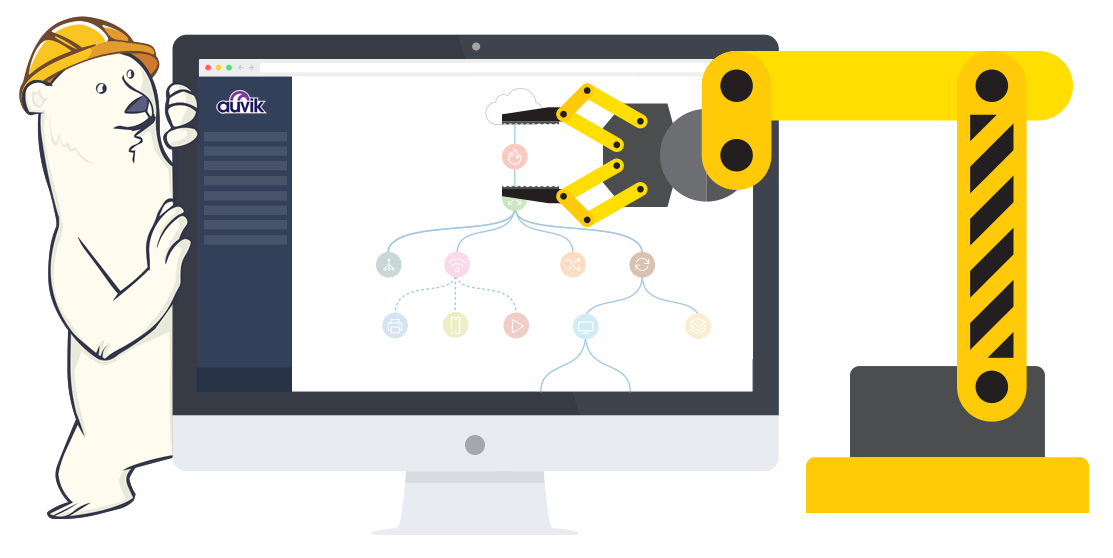 Auvik currently provides a regular cadence for required maintenance on our systems.
Regular maintenance and releases are scheduled once every two weeks, on Saturday mornings at 7 a.m. Eastern.
If you are unable to reach your site you should check out the Auvik System Status linked here.
How to subscribe to updates for Releases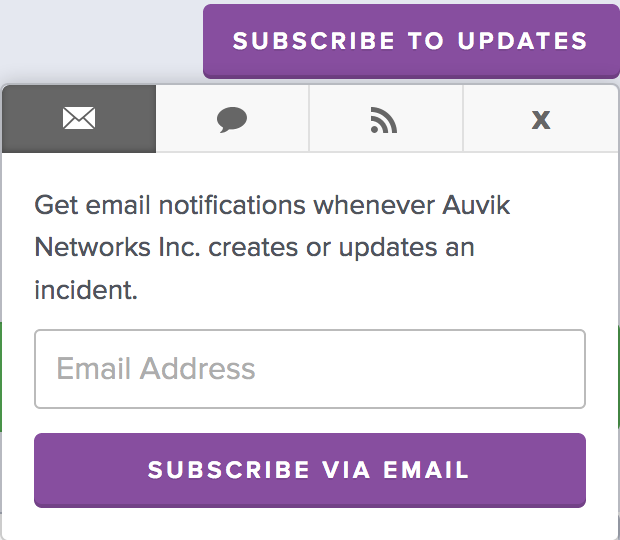 You can subscribe to receive email notifications for system status updates. From the Auvik System Status page, click the Subscribe to updates button. Enter your email address and click Subscribe via email. Click the Manage Subscription link from within the Email to unsubscribe.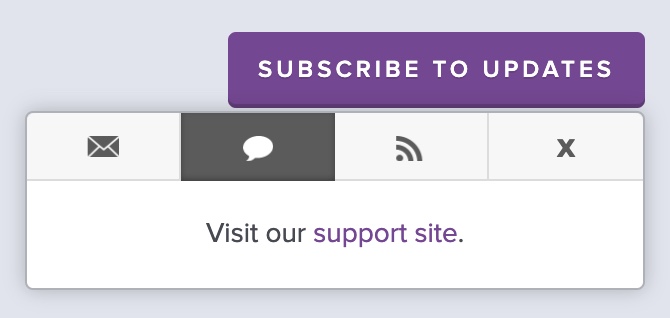 You can access the Support Site by switching to the Chat icon and clicking the support site link.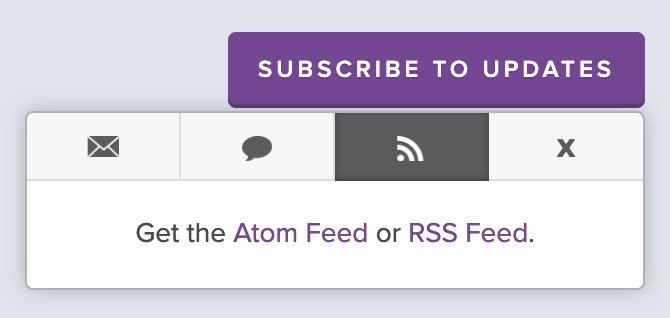 You can get system updates by switching to the Feed icon and selecting either the Atom Feed or the RSS Feed.
For more information on how information is shared, see the About the Auvik System Status page.
Outside of this schedule, there may be times where an emergency outage is required. Obviously, we try to limit these outages as much as possible.
If you have further concerns, please reach out via your Customer Success Manager. You can monitor the status of the Auvik system and the Auvik website from the system status page. For more information on how Auvik uses the system status page, see Service incidents at Auvik.