You can monitor the status of the Auvik system and the Auvik website from the system status page. For more information on how Auvik uses the system status page, see Service incidents at Auvik.
How to access the system status page
You can access the system status page from any web browser by going to http://status.auvik.com.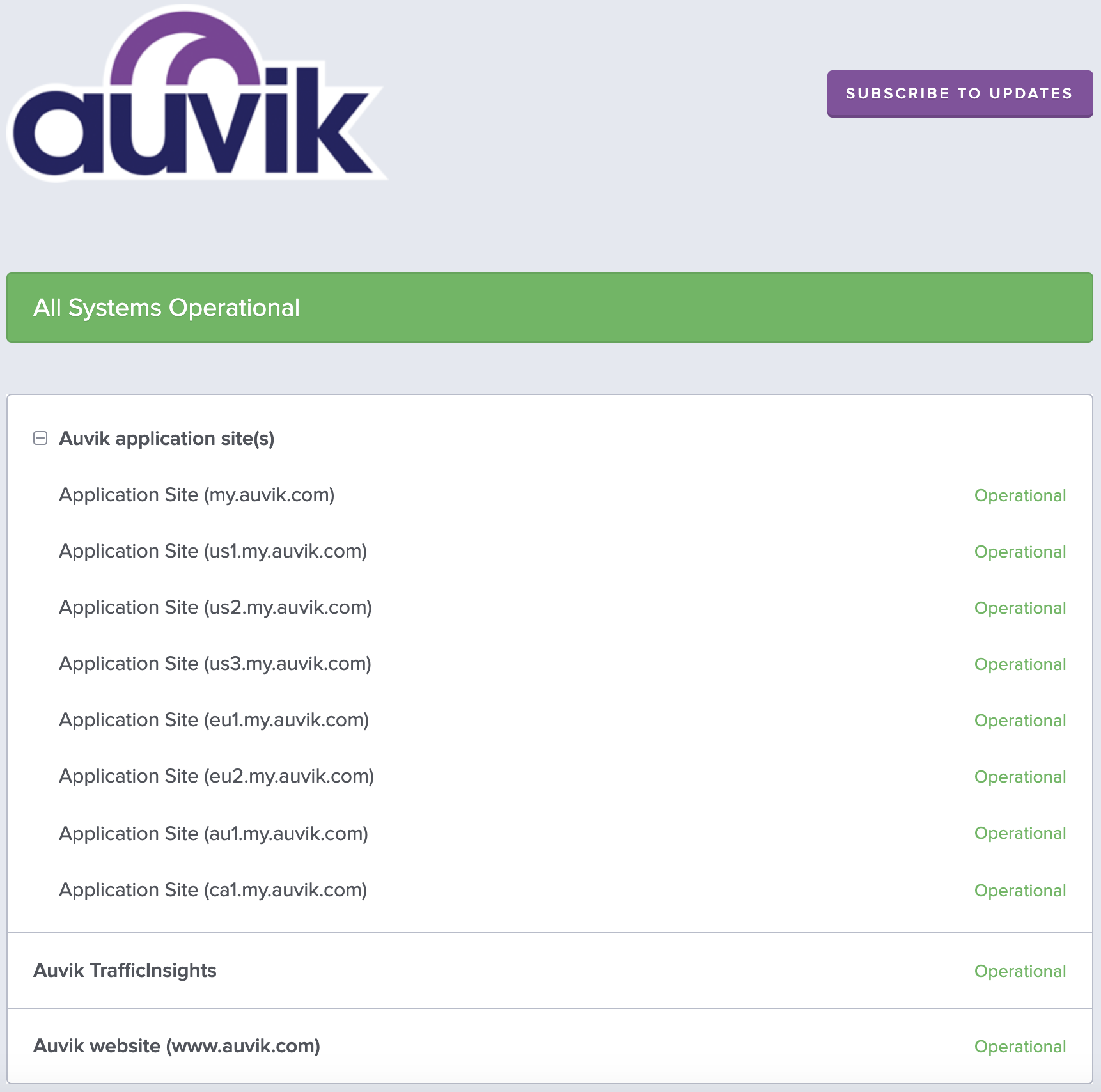 How to subscribe to updates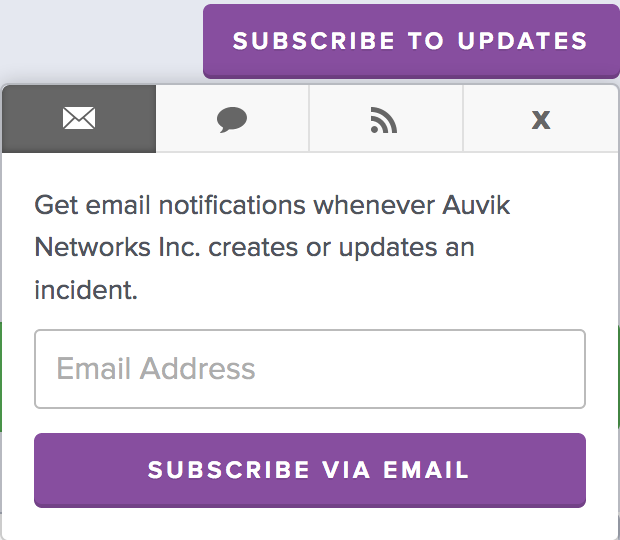 You can subscribe to receive email notifications for system status updates. From the system status page, click the Subscribe to updates button. Enter your email address and click Subscribe via email. By default you'll be subscribed to all components but you can uncheck the components you don't want to receive notifications about. Once you've selected the components you want, click Save.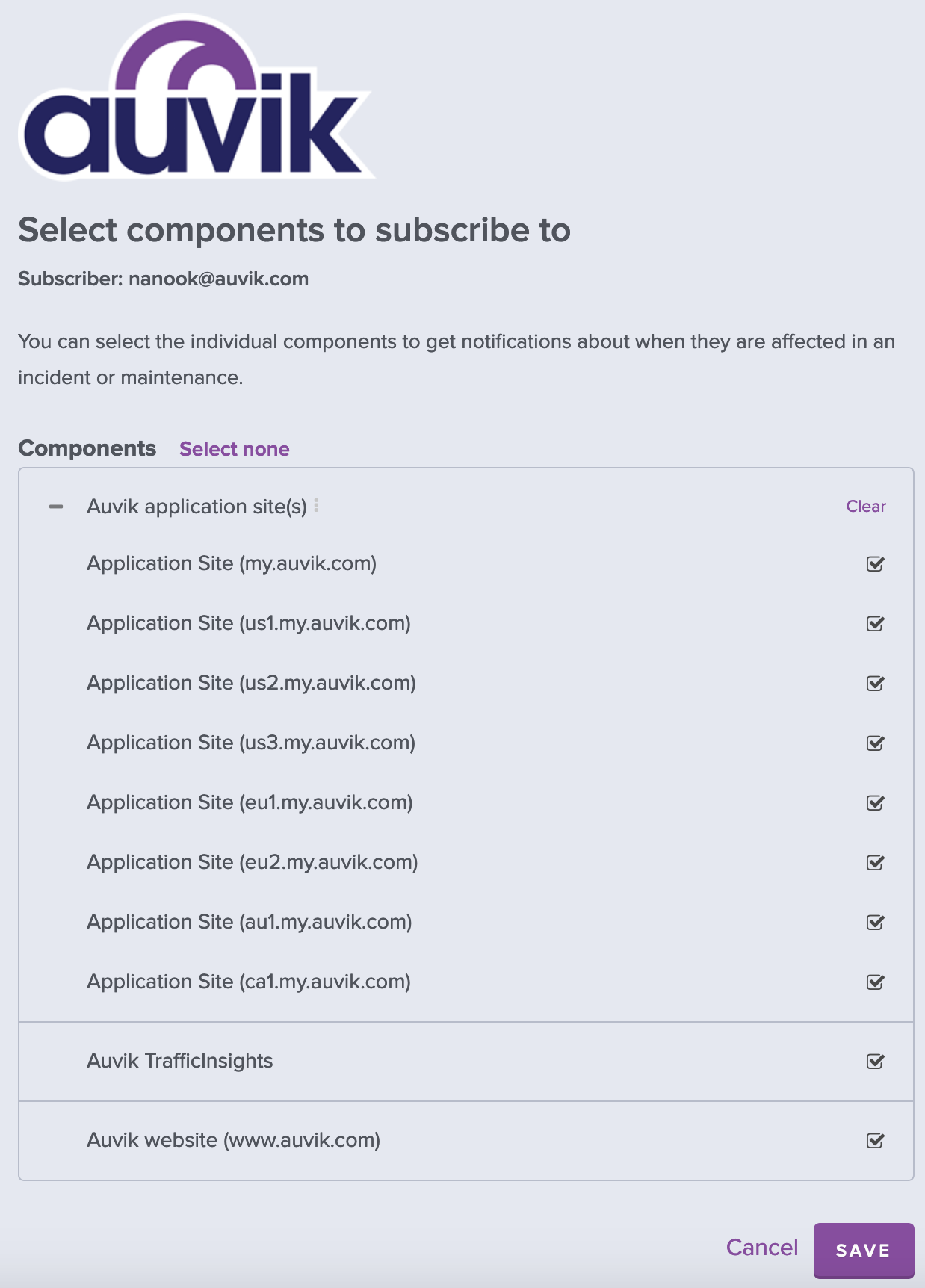 How to use the system status page
If there's an incident, the status for the appropriate component is updated to reflect the current state. All incidents will show a message under the appropriate month.

To view more detail about the incident, click on the incident name.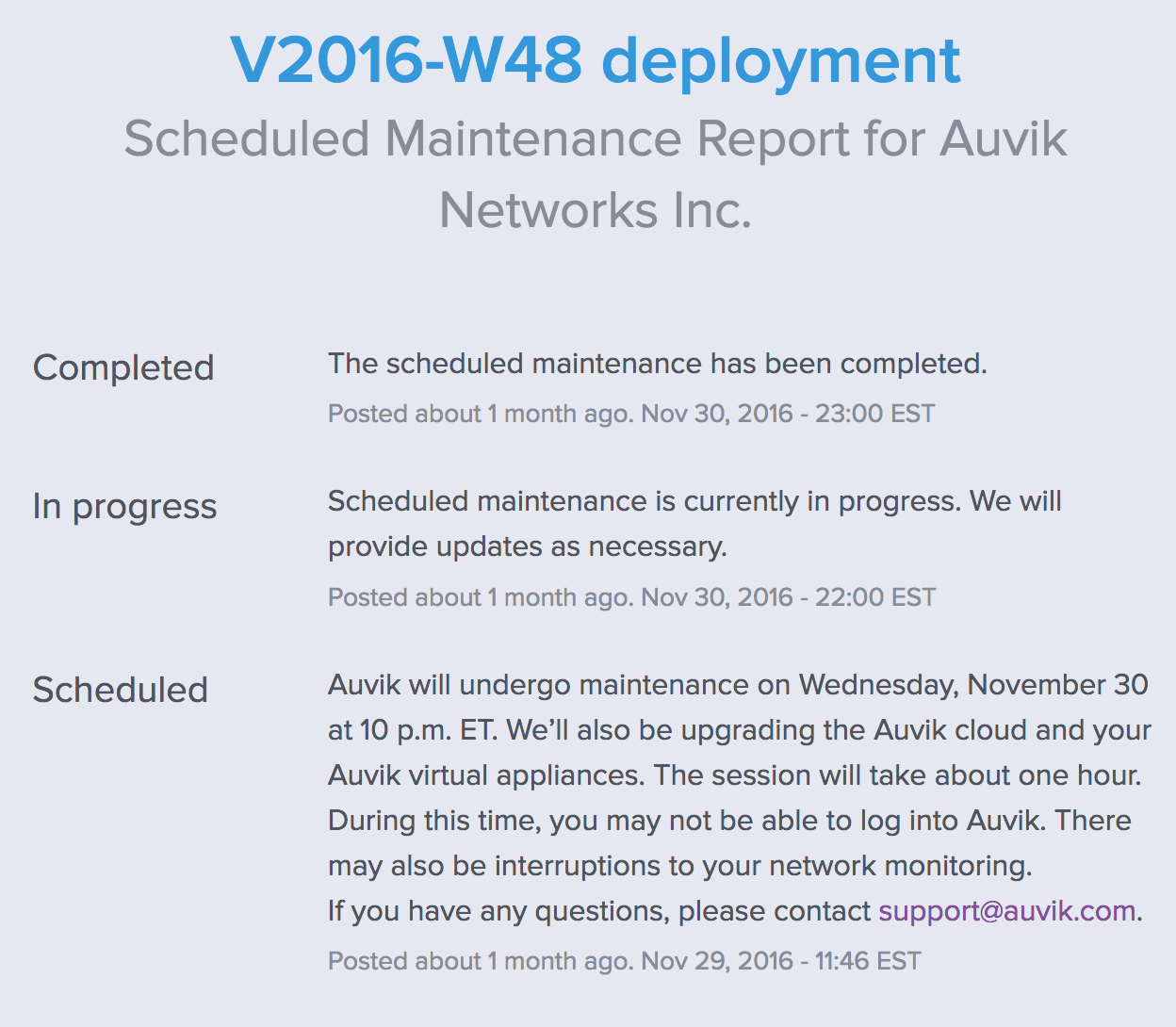 To return to the previous page, click Back in your browser or click ← Current Status at the bottom of the expanded details.
How to view historical incidents
A full history of past incidents can be viewed if you're curious about what's happened before. Scroll down to the bottom of the main page and click ← Incident History.