IMPROVED! Device identification
We've added device identifications for 10 L3 and L2 switch models from Aruba Networks, Allied Telesis, Cisco, Extreme Networks, and Hirschmann; 4 access points from Extreme Networks, Fortinet, and StarPlus; and several printers including models from Konica Minolta, Sharp, and Xerox.
NEW! Virtual interface mapping
Auvik users can now map a custom connection on a virtual interface. The list of supported virtual interface types are VLAN, virtual NIC, virtual bridge, virtual switch, link aggregation, and distributed virtual switch.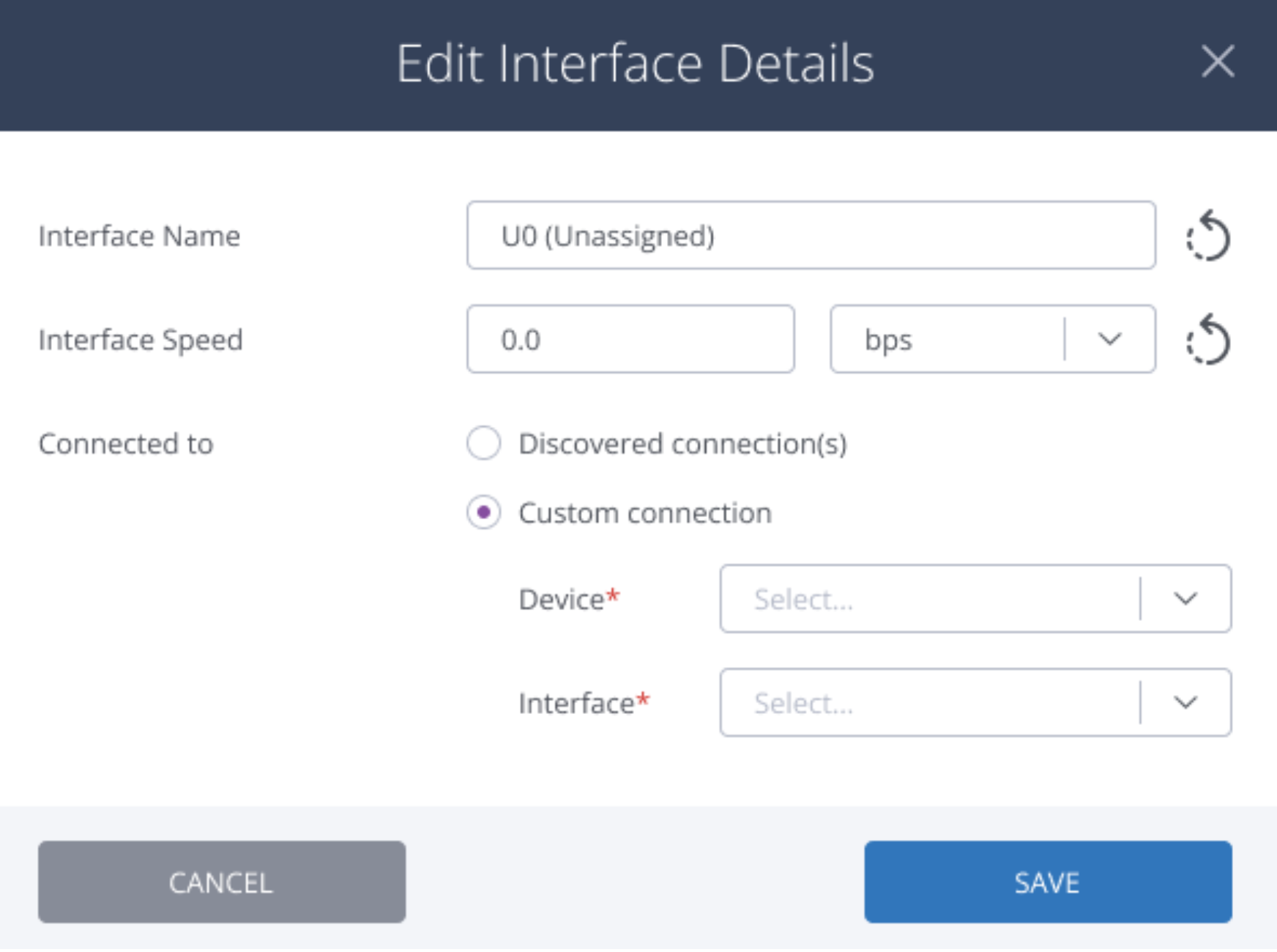 ENHANCED! Windows collector
Auvik has upgraded its Windows collector to a 64-bit version to allow for better use of resources and performance when using the Windows collector service.
All current Windows 32-bit collectors running Windows 64-bit will be converted to the 64-bit version during this weekend's maintenance window. However, collector devices running Windows 32-bit will not be affected by this change. New Windows collector installations will require a 64-bit version of Windows.
Information on proper collector resources sizing and installation of the windows service can be found here for the installer service and here for the command line. Auvik will be depreciating the Windows 32-bit collector before the end of the year. More information on the timing and requirements to come in future releases.