The details shown below are based on the default settings. Editing this alert has no restrictions. The trigger and clear conditions can be changed to suit your needs.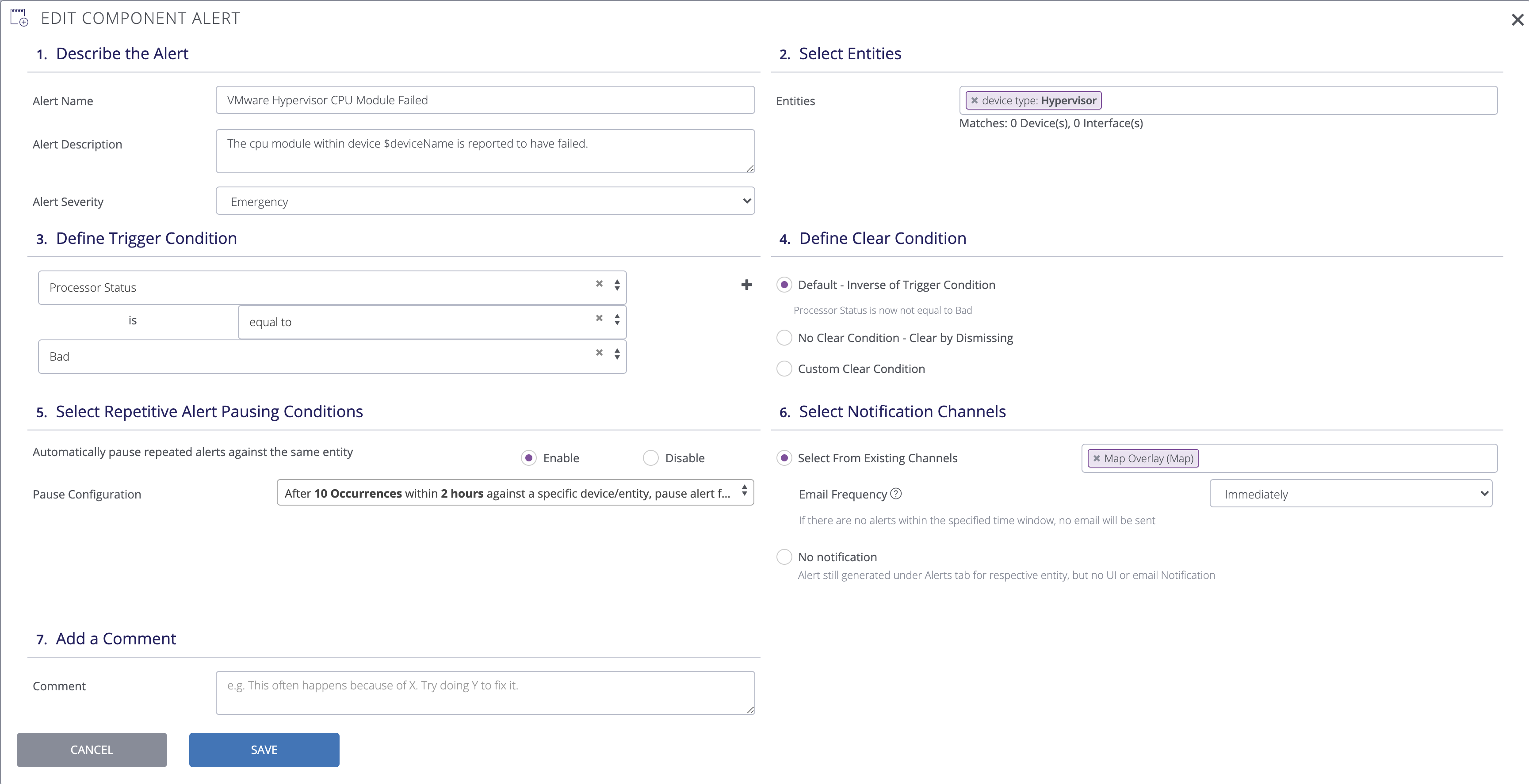 Primary purpose: To alert when a CPU module is reported as failed by a VMware hypervisor hardware sensor.
Possible cause for this alert include: The hypervisor is reporting to Auvik that a CPU module has gone into a state of "failed".
| | |
| --- | --- |
| Alert severity | Emergency |
| Repetitive alert pause condition | After 10 occurrences within 2 hours against a specific entity, pause the alert for 2 hours |
| Alert trigger condition | The hypervisor processor status is equal Bad |
| Alert clear condition | The hypervisor processor status is no longer equal to Bad |
| Action(s) to be taken | Replace affected components as soon as possible. This can potentially cause application degradation and/or an outage for your clients. |