The details shown below are based on the default settings. Options for editing this alert don't include the ability to edit the trigger or clear condition definitions. You can specify whether the alert should clear based on how it's configured, or whether it should have no clear condition and be cleared manually.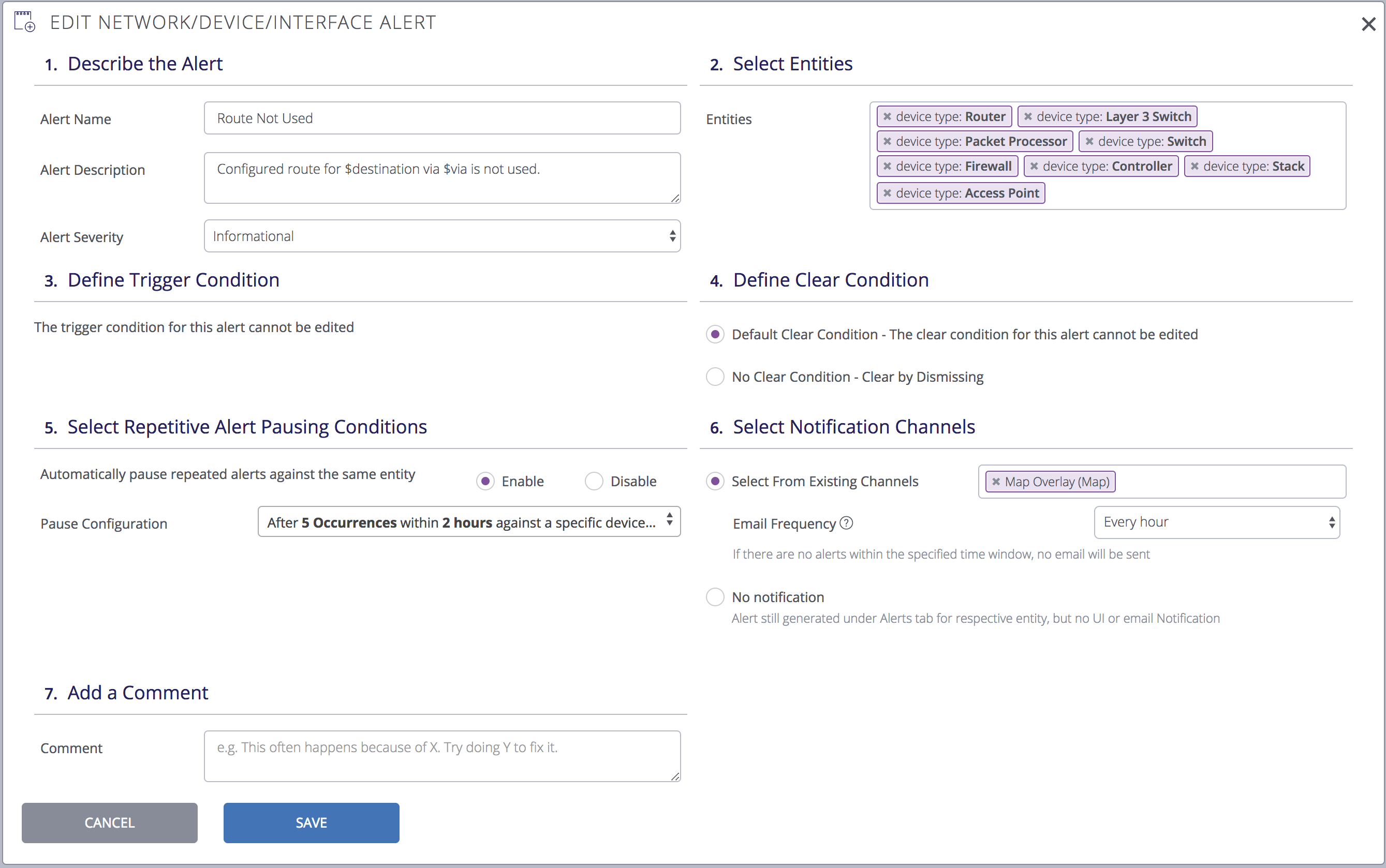 Primary purpose: Notify of a possible misconfiguration for a device's route.
Auvik determines that a configured route isn't being used by combing through all the routes discovered through SNMP and CLI commands, and checking whether the next-hop hosts actually exist in the network.
| | |
| --- | --- |
| Alert severity | Informational |
| Repetitive alert pause condition | After 5 occurrences within 2 hours against a specific entity, pause the alert for 24 hours |
| Alert trigger condition | A configured route is not being used. |
| Alert clear condition | Misconfiguration has been resolved and the route is now used. |
| Action(s) to be taken | Check the device's configuration and remove reference to unused route or assign route properly. |