The details shown below are based on the default settings. Options for editing this alert don't include the ability to edit the trigger or clear conditions.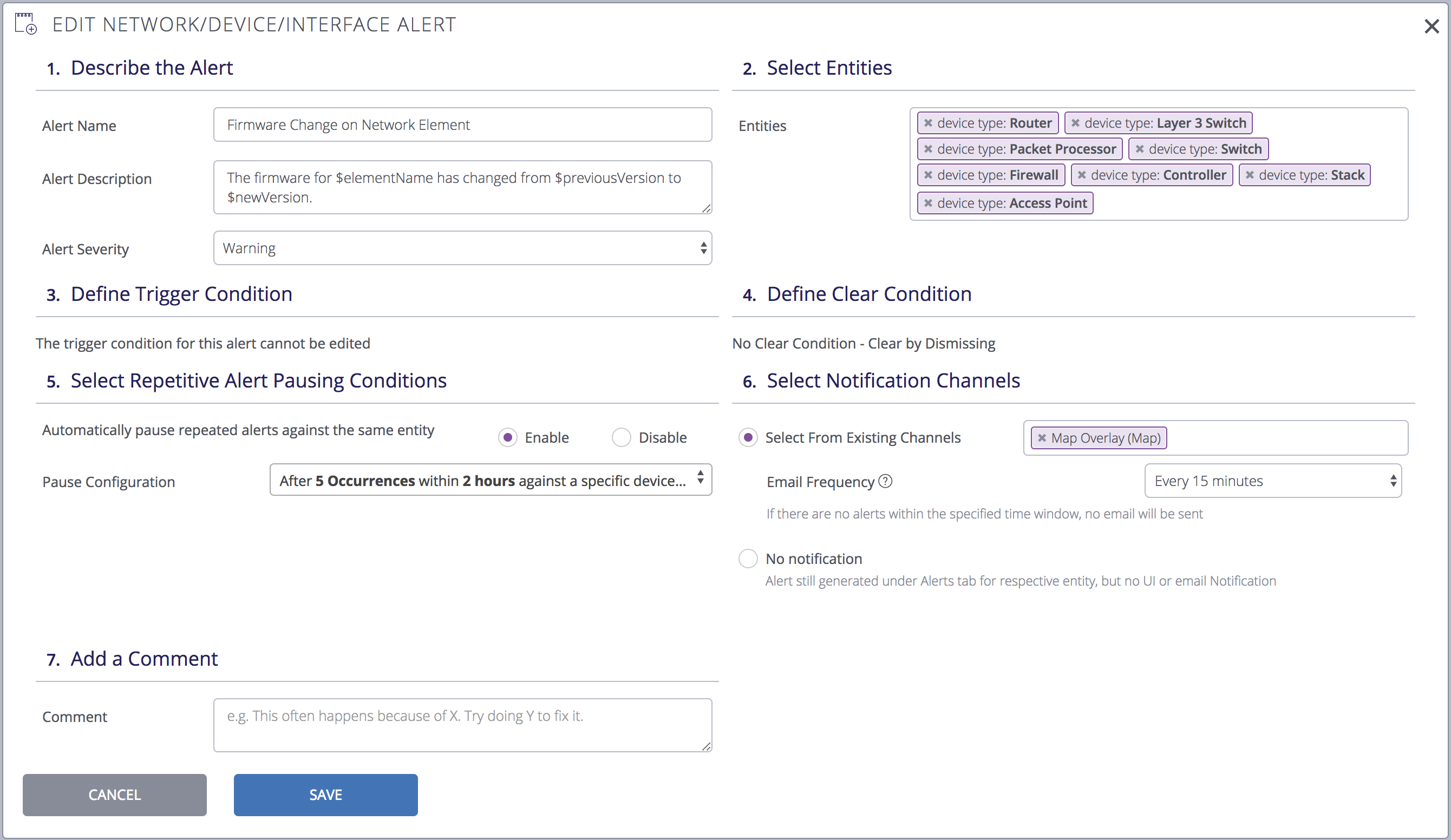 Primary purpose: Notify when the firmware on a network element has changed (upgrade or downgrade). 
As soon as the alert is triggered, it appears as dismissed under All Alerts or on the alerts tab for the device where the firmware was changed.
| | |
| --- | --- |
| Alert severity | Warning |
| Repetitive alert pause condition | After 5 occurrences within 2 hours against a specific entity, pause the alert for 24 hours |
| Alert trigger condition | The firmware for a network element has changed versions. |
| Alert clear condition | None. |
| Action(s) to be taken | Check that the change completed correctly. |