New: Collector hostname as default description
Please upgrade your collector. Ubuntu free support has run out. The Ubuntu 18.04 version is not supported but will continue to work with your Auvik tenant until July 29, 2023. By then the 18.04 Ubuntu versions will no longer be compatible with Auvik's systems. The preferred upgrade is to 22.04.
As part of the initial connection to the Auvik Cloud, the collector will attempt to retrieve the machine hostname and provide it as part of its websocket connection. The cloud will use this information as the collectors default description.
As with a user configured description, the default hostname description can be used to identify collectors when setting up which routed networks are to be scanned, and their primary/secondary collector.
Before: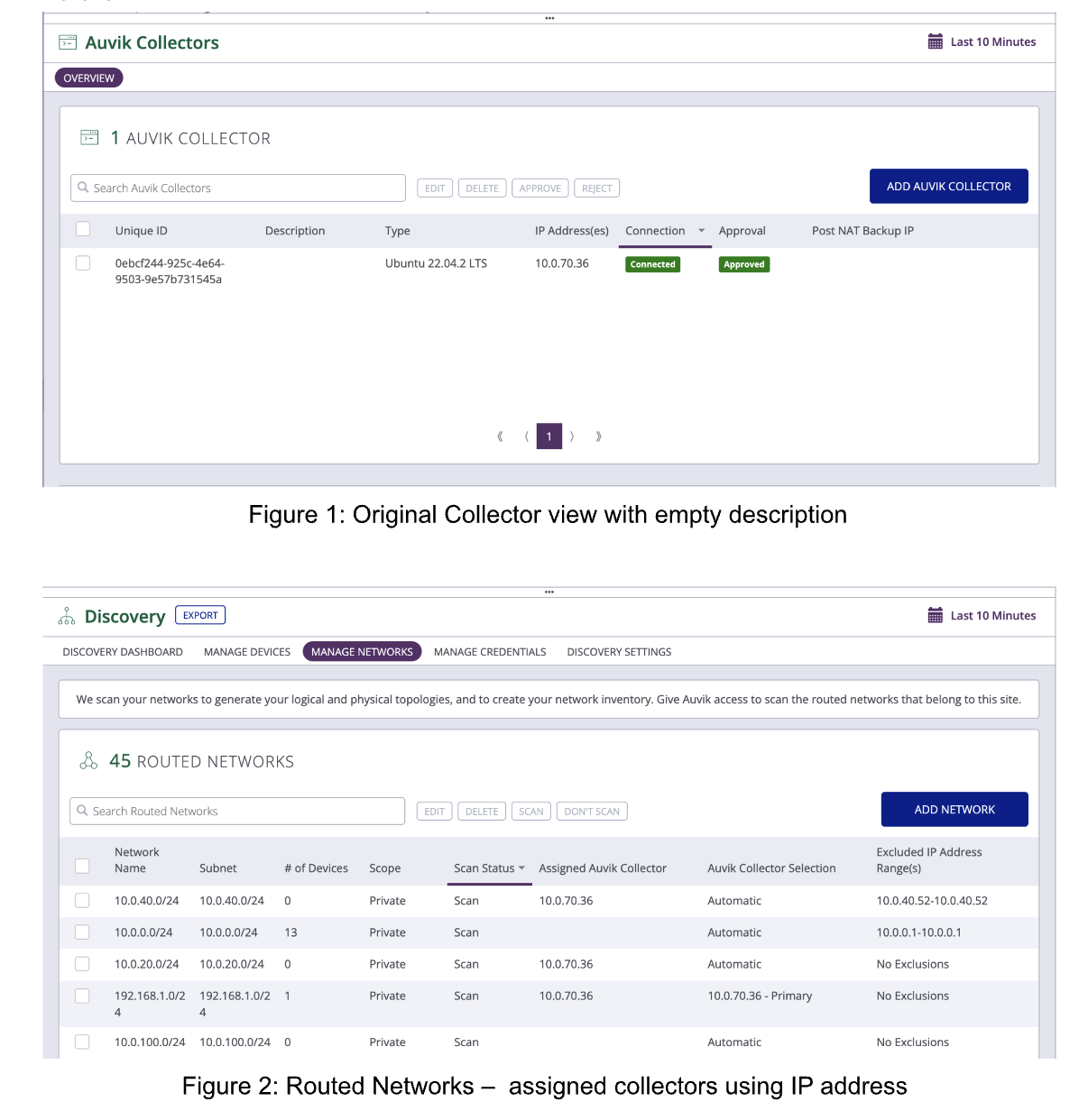 After: