Whether you access the components from the side navigation (All Inventory > All Components), or the VMware hypervisor dashboard, you can drill down to additional detail about the component.
The VMware hypervisor dashboard shows you some status detail about the hypervisor's components. For more detail, roll over Components in the entity navigation bar and select from the list. If you click Components from the entity navigation without first selecting a specific item to view, you'll be taken to a list of all components for the hypervisor.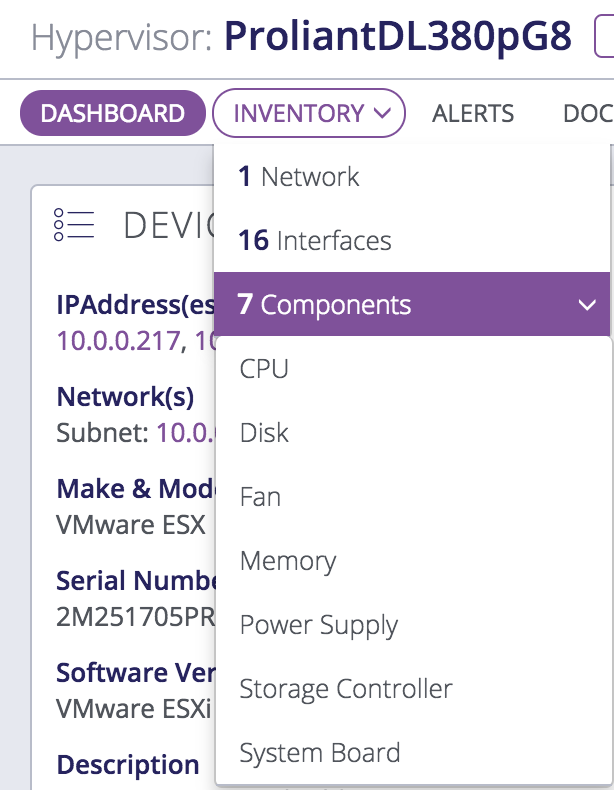 The list of available components is specific to the hypervisor and could be large or small. For example, one machine may have four available components (CPU, disk, memory, and storage controller) while another machine has seven (CPU, disk, fan, memory, power supply, storage controller, system board).
You can filter the components list to show only certain components. For more information on filtering, see How to filter data in Auvik.
From the list of components, click any component row to be taken to a drilled down view. Within this view, you'll see tables specific to that component.
For the CPU component, for example, you can see two tables: CPU processor and CPU cores. To see more detail than is being presented in the component tables, see How can I see more detail on charts?